>OfficeWatch Call Reporting provides visibility for businesses to easily track all calls within the organization to determine employee productivity and prevent against unauthorized phone usage. The application includes an automatic report scheduler which configures an unlimited number of reports to be emailed, printed or archived on an hourly, daily, weekly, or monthly basis. OfficeWatch also offers 911 alert notifications and trunk analysis tools to help businesses reduce their liability and expenses.
Who needs OfficeWatch Telemanagement?
911 Alerts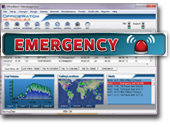 OfficeWatch's 911 Triple Alert solutions give you the tools you need to protect your most valuable asset: your employees. Receive automatic emergency alert notifications, including the caller's location, via screen pop-up, email, and SMS text message.
Dynamic Reporting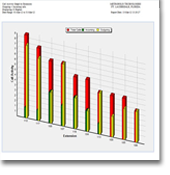 Tap into your phone system to gain visibility into key calling trends and reveal critical business data including cost savings opportunities, call volume peaks, and ways to optimize your network. With over 200 reporting templates and automateable delivery options, OfficeWatch Telemanagement provides the reliable data you need, when you need it. Quickly pull any report you need on-demand, or use the OfficeWatch scheduler feature to have reports emailed, printed, or saved to a file on a recurring daily, weekly, or monthly basis automatically.
Toll Fraud Detection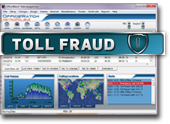 OfficeWatch's advanced toll fraud detection allows businesses to identify and send alerts via email and screen pop-up for international calls, calls after hours, long duration calls, and suspicious call activity, including potential VoIP hacking.
Trunk Analysis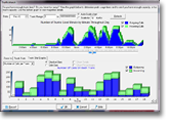 Prevent callers from receiving busy signals and reduce trunk expenses by monitoring trunk capacity with minute-by-minute activity to optimize trunk usage. Whether you are wasting money each month on trunk lines you don't need, or losing customers because your trunk is at capacity and your callers receive busy signals, the Traffic Watch analysis will let you see all the activity instantly. Schedule periodic, automated reports to continually monitor usage and keep on top of your company's on-going telecom needs.
HotSpot Map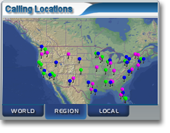 OfficeWatch's HotSpot Map provides you a visual tool to quickly determine where your calls are coming from, and where they are going. Each department can be reflected by it's unique color plot on the map, so you can quickly identify toll fraud and phone abase to unauthorized regions.